President's Carbon Reduction Working Group
The President's Carbon Reduction Working Group will continue to support ongoing energy conservation efforts but will also identify, evaluate, and recommend specific cost-effective initiatives and actions within the larger context of the university's available resources. This includes academic research and other programs, that will increase the use of clean and sustainable energy on UConn's campuses and reduce environmentally harmful emissions. The goals of this group include UConn achieving carbon neutrality on its campuses by 2030, with the ultimate goal of zero carbon by 2040.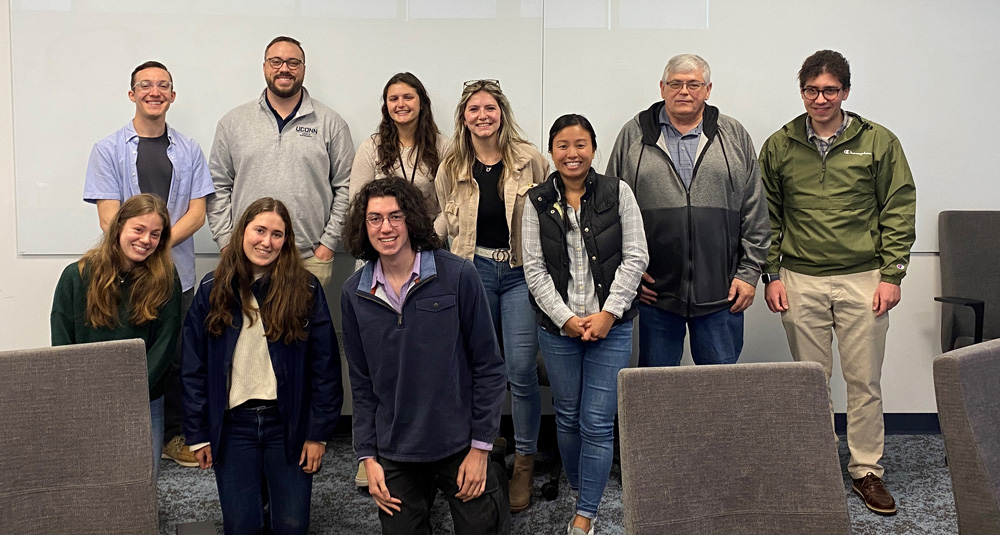 Working Group Members:
Stanley Nolan, Interim Associate Vice President, Facilities Operations
Michelle Williams, Chief of Staff, President's Office
Jeffrey Geoghegan, EVP for Finance & CFO UConn and UConn Health
Laura Cruickshank, Associate Vice President, Planning, Design & Construction
Anne D'Alleva, Provost & Executive Vice President for Academic Affairs
Pamir Alpay, Vice President, Research, Innovation, and Entrepreneurship
Gail Garber, Director, Government Relations
Tammie Corioso, Director, FO Business Services Center
Katie Milardo, Associate Director FO Conservation and Compliance
Elizabeth Craun, Director of Major Projects, Planning Design & Construct
Kimberly Rollins, Department Head & Professor, Agricultural and Resource Economics
Anji Seth, Department Head & Professor, Geography
James O'Donnell, Professor & Director, Marine Sciences
Ugar Pasagullari, Professor & Director, Mechanical Engineering
Jasna Jankovic, Assistant Professor, Material Sciences & Engineering
Elaina Hancock, Public Relations Associate, Communications
Erica Pudvelis, Project Manager, Facilities Operations
Mary Greenwell, Academic Finance & HR Coordinator, Provost Office, Public Policy
Alyssa McDonnell, Ph.D. Student, Department of Agricultural & Resource Economics
Dylan Steer, Student, Office of Sustainability
Liam Enea, Student, Clean Energy Society
Lili Nagy-Leranth, Student
Lillian Adamo, Student, Office of Sustainability
Nicolas Lombardo, Graduate Student
*Additional support members have been invited to speak about university initiatives and share expertise.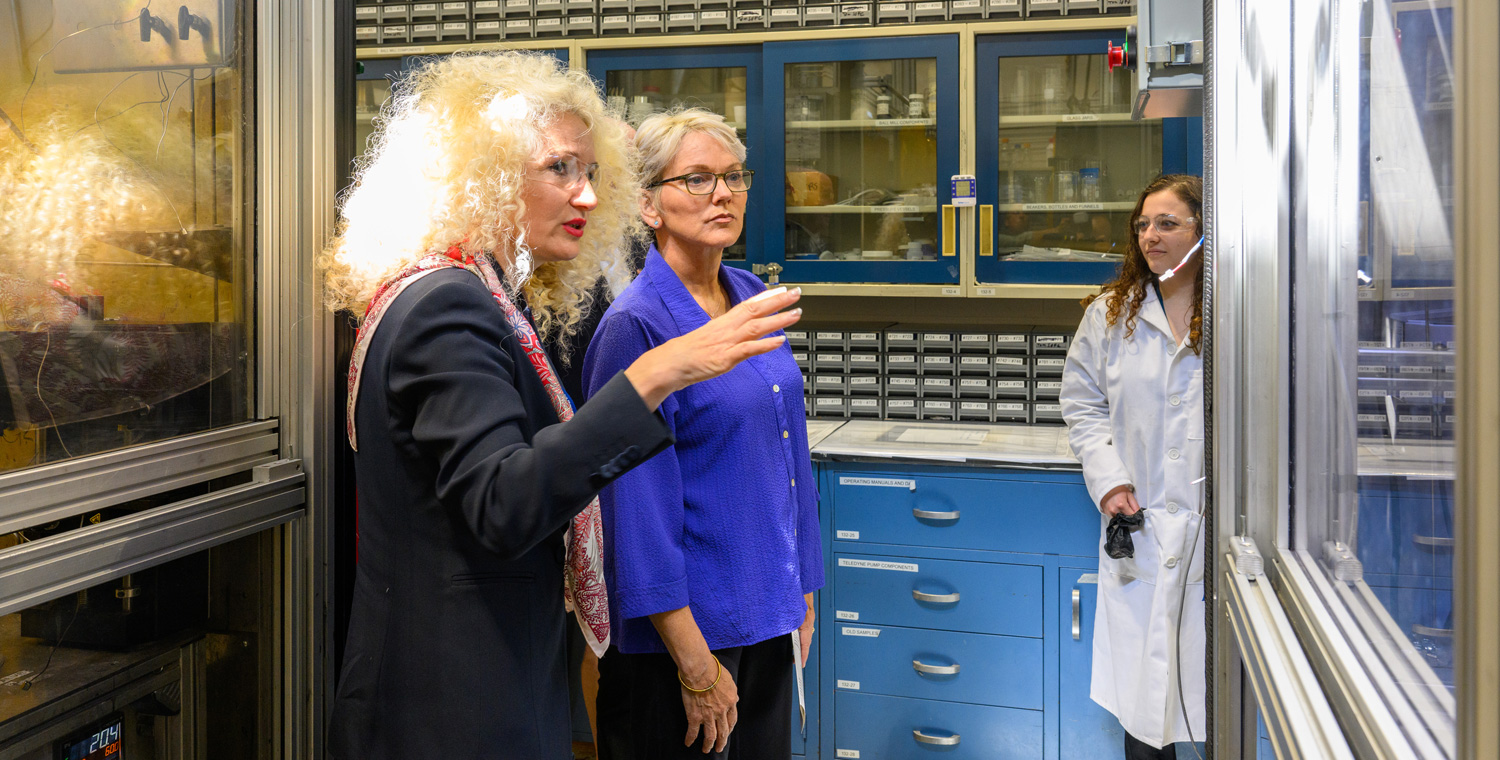 Energy Conservation Program
The UConn Office of Energy Conservation has been continually trying to reduce the carbon footprint of the university compared to the 2001 baseline. UConn utilizes data from our metering systems to determine which buildings require intervention to make them more sustainable and efficient. This program includes projects such as SLED 1 (pdf). Other projects include the installation of solar panels onto the Bus Stops and investigating larger solar canopy installation over existing parking lots. The Energy Conservation Program uses a combination of upgrading existing structures and improving design efforts in new structures to improve the energy efficiency of UConn's campuses.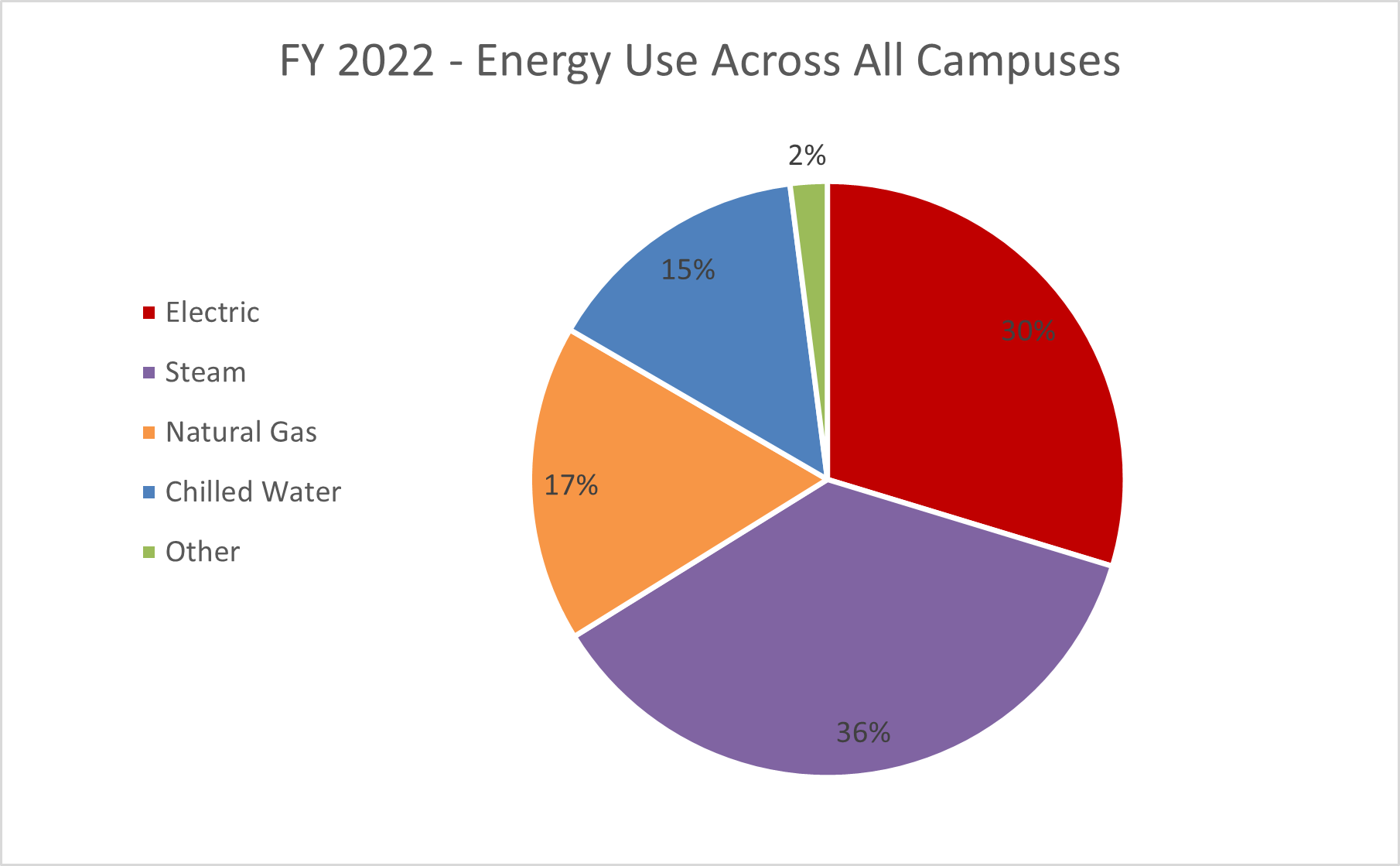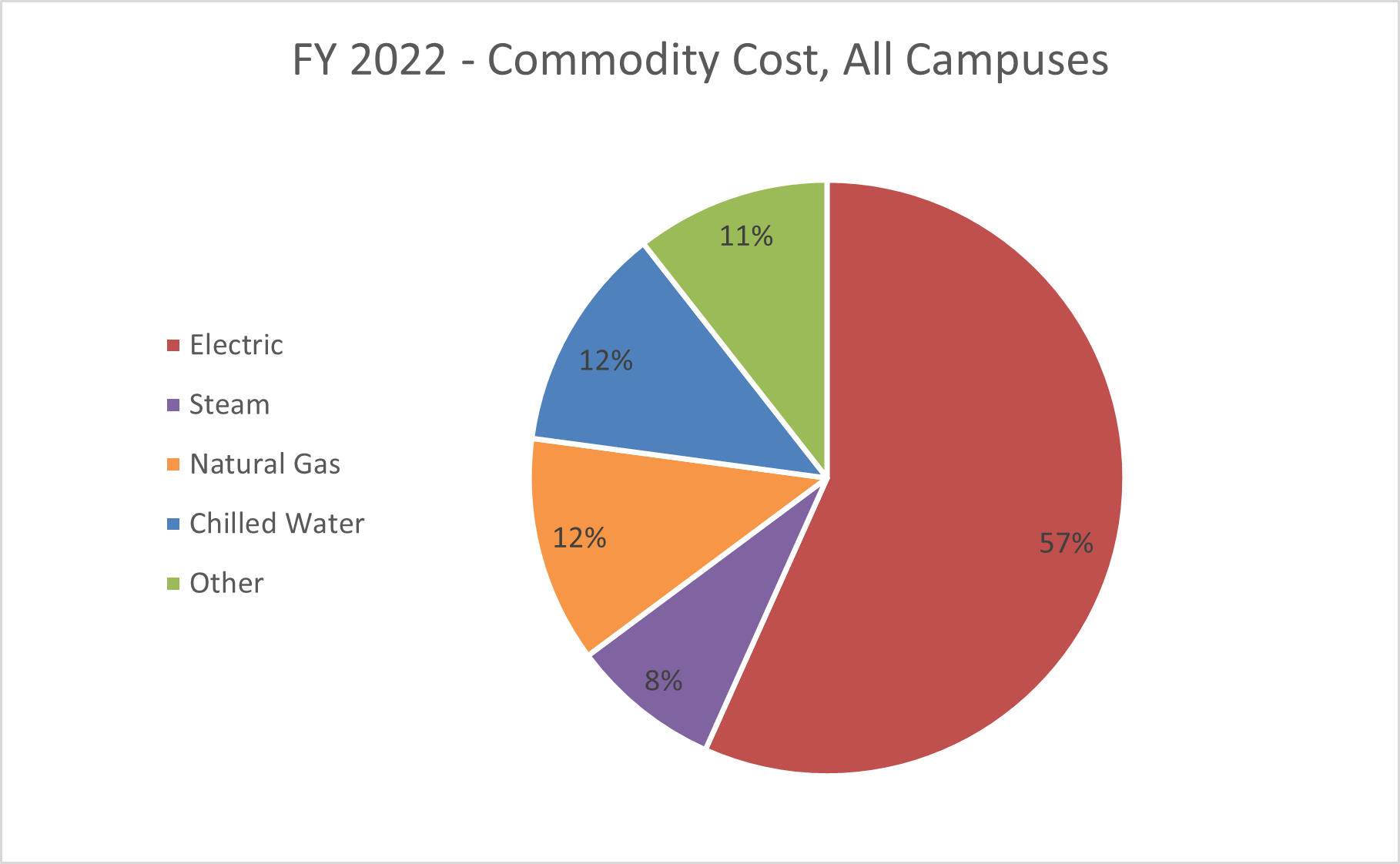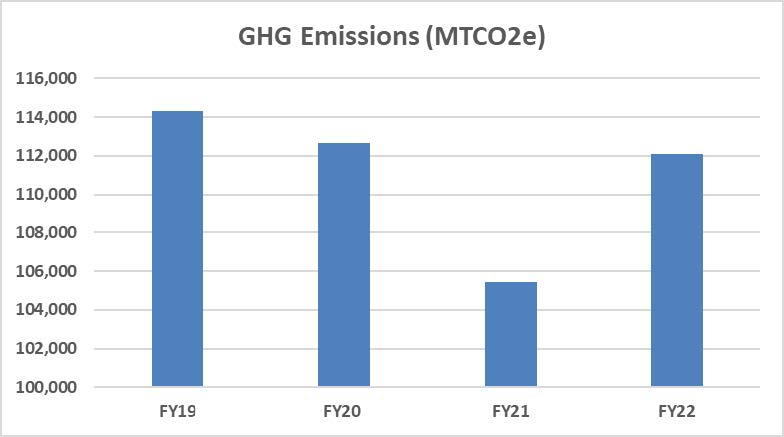 Sustainability Action Plan
President Maric has committed UConn to the goal of carbon neutrality by 2030, and will be releasing her Sustainability Action Plan in the near future. She has spoken with the Connecticut General Assembly about the results of the Hydrogen Study Task Force.