Interim President
Dr. Andrew Agwunobi
Dr. Andrew Agwunobi, UConn Health's chief executive officer and a highly respected leader with strong medical, academic, and business credentials, was selected to serve as UConn's interim president in May 2021. Agwunobi is a pediatrician by training who also holds an MBA and will be the first physician and the first person of color to lead the University. As interim president, he also will continue in his role as UConn Health's CEO, a position in which he has served since 2014.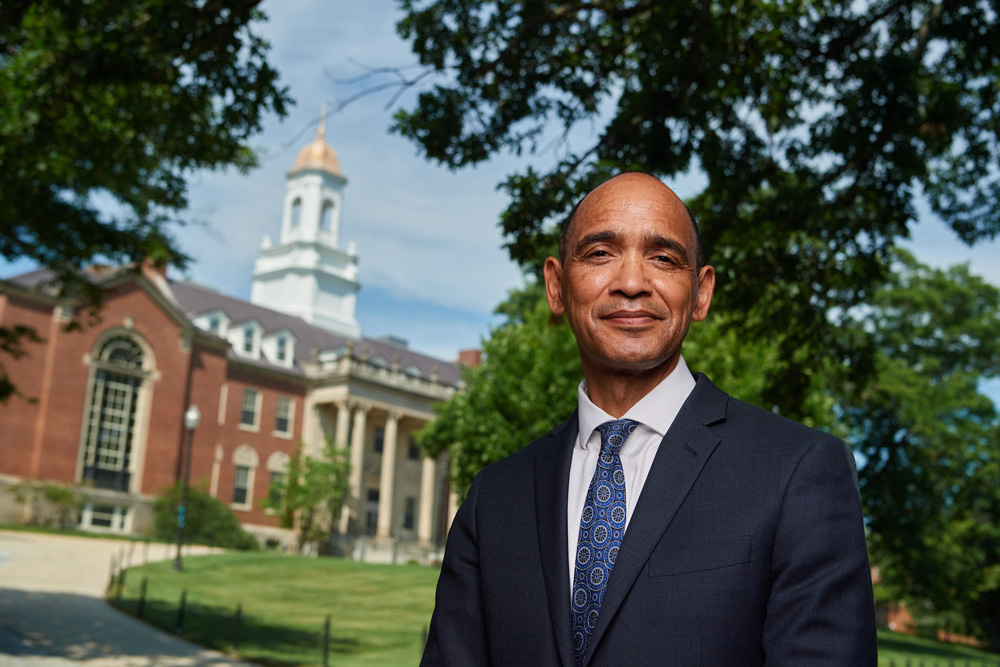 "For many, I know UConn is more than just an educational institution or an employer, but an important part of their lives and their personal histories. It is fundamentally part of our identity as a state."
Dr. Andrew Agwunobi
Stay Connected with Dr. Agwunobi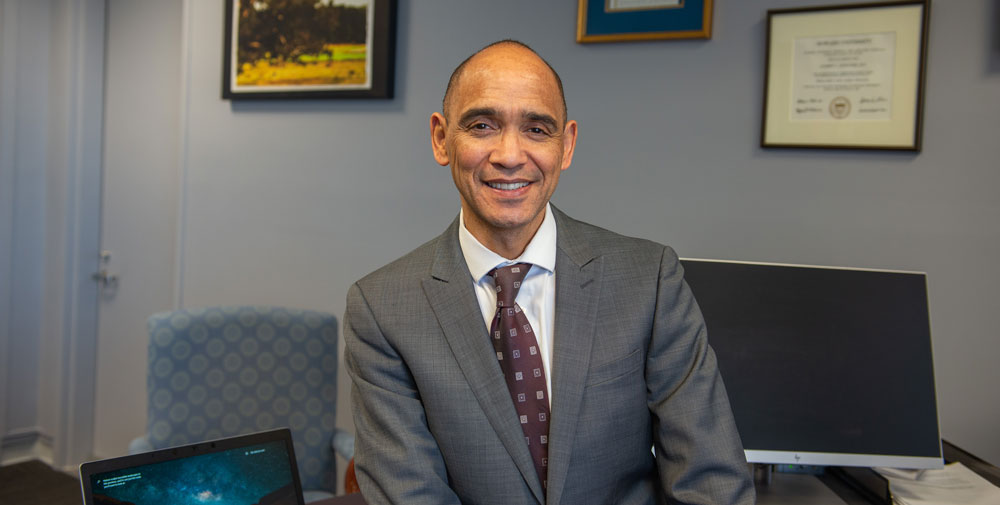 What They're Saying About Dr. Andrew Agwunobi
Dan Toscano
UConn Board of Trustees Chairman
"Anyone who has worked with him or watched him guide that institution forward, particularly through the last 15 months of COVID, has seen a master class in leadership. He is bold when boldness is needed, cautious when caution is the wisest choice, and methodical in all things."
Sanford Cloud Jr.
UConn trustee and chairman of the UConn Health Board of Directors
"He's an extraordinarily talented leader: inclusive in his leadership style, transparent in his decision making, a person of high integrity, and someone who works well and engages well a diverse set of stakeholders within the university setting."
Paul Mounds
Chief of Staff to Gov. Ned Lamont
"He will serve this university greatly, and we look forward to working with him and supporting him, not only from the Board of Trustees level, but also from the Executive Branch and Governor's Office."