President Thomas Katsouleas
Thomas C. Katsouleas, a leading plasma scientist and engineer with deep academic roots in teaching and research, was appointed as the 16th President of the University of Connecticut by its Board of Trustees in February of 2019. Katsouleas began his term as president in August of 2019 after previously serving as executive vice president and provost at the University of Virginia.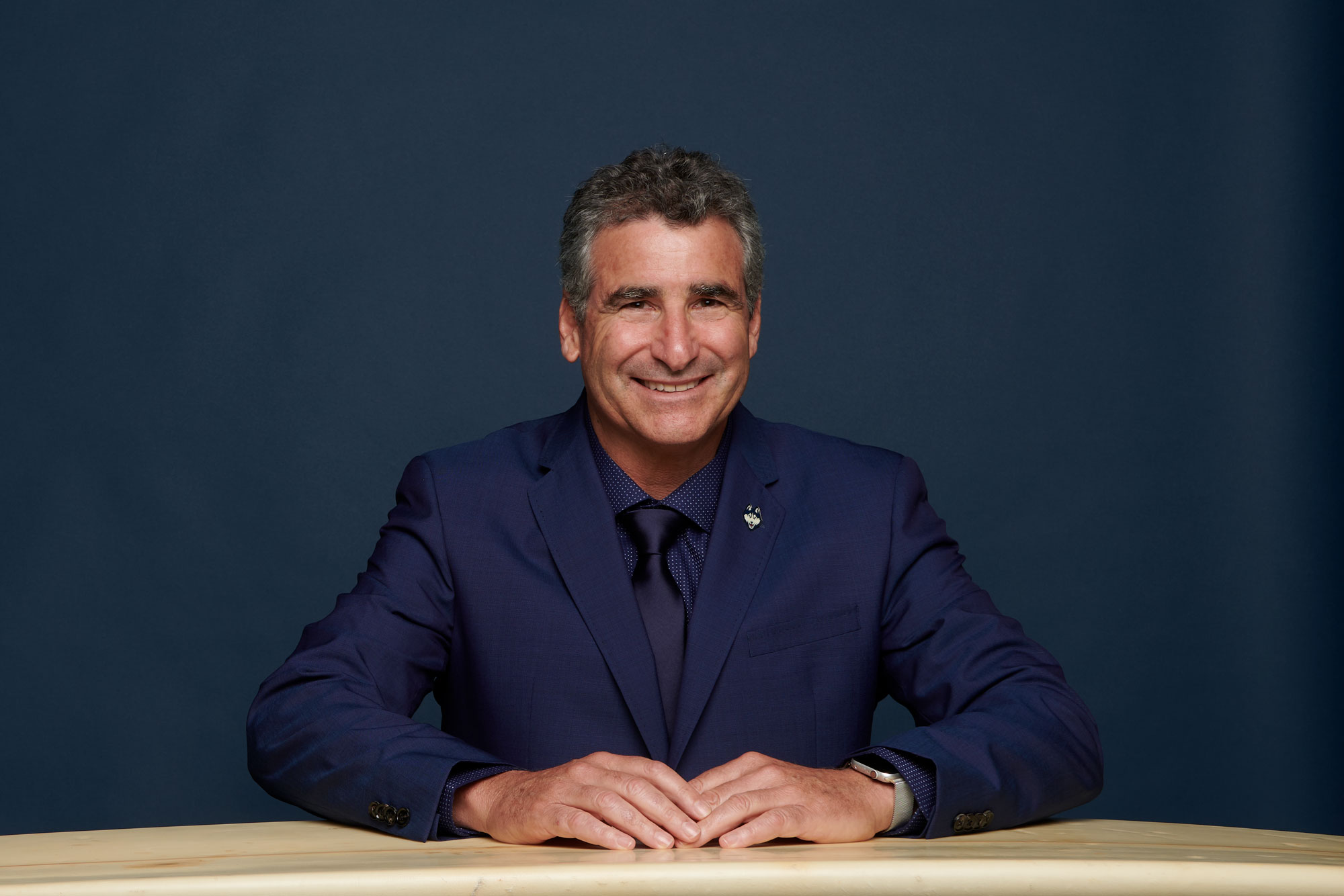 Office Hour with the President
The next Office Hour will take place on March 5 from 1:30-2:30 pm at the Benton. Please note these meetings are in person and there is no virtual component. Meetings are scheduled in 10 min increments, however, more time can be allotted if available. To schedule for a time slot, email aaron.rosman@uconn.edu. Confirmations will be sent in the near future. To register for the virtual Community Office Hours with the Provost's Office, please visit this website.
"I'm honored and humbled to be appointed President of the University of Connecticut, one of the most outstanding public research universities in the nation and one of Connecticut's greatest assets."
Tom Katsouleas
Stay Connected with President Katsouleas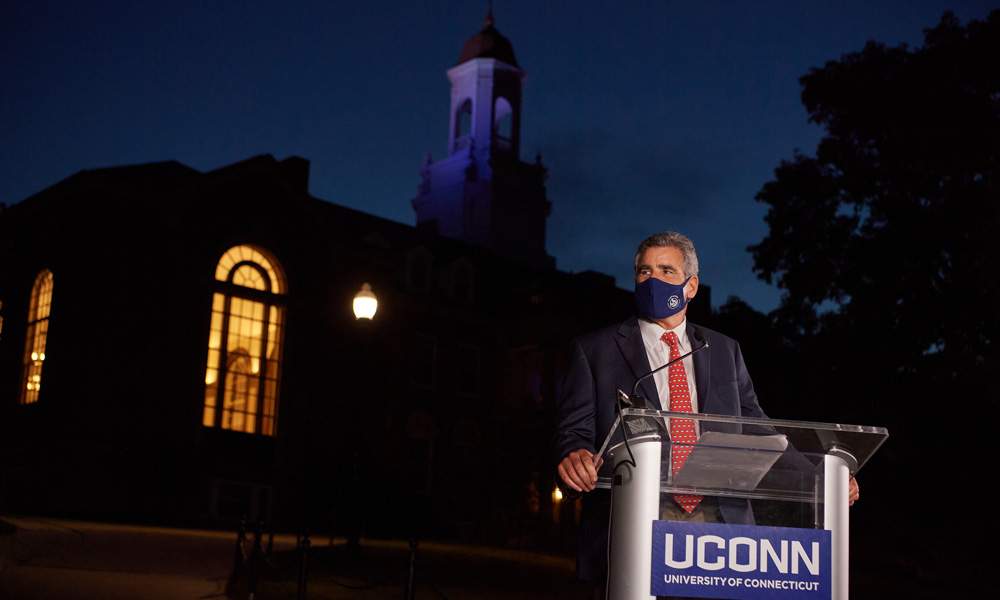 Follow President Katsouleas
@UConnPrezTK
What They're Saying About Tom Katsouleas
Jim Ryan
President, University of Virginia
"The University of Connecticut has made a fantastic choice, and I am excited for Tom as he takes on this next challenge. For the past four years, Tom's responsibilities have been both vast and varied, and he has handled them with grace and kindness. Tom has also been incredibly generous to me over the past year, and it has been a joy to work with and learn from him."
Thomas Kruger
Former Chairman, UConn Board of Trustees
"He has a deep and comprehensive understanding of what makes a major research university work and what success looks like. We were drawn to Tom's vision of what the future of UConn can be and how we as a university can work with the Governor and his administration to help support the Governor's economic vision for the state."
Ned Lamont
Governor of Connecticut
"Tom's reputation is one of advocacy and relationship-building, a key attribute for the president of our flagship university. I look forward to connecting him with business leaders, our agency commissioners, members of the nonprofit and advocacy community, and others as we work toward a Connecticut that is forward-thinking, strategic, and welcoming to new graduates, businesses, and entrepreneurs alike."