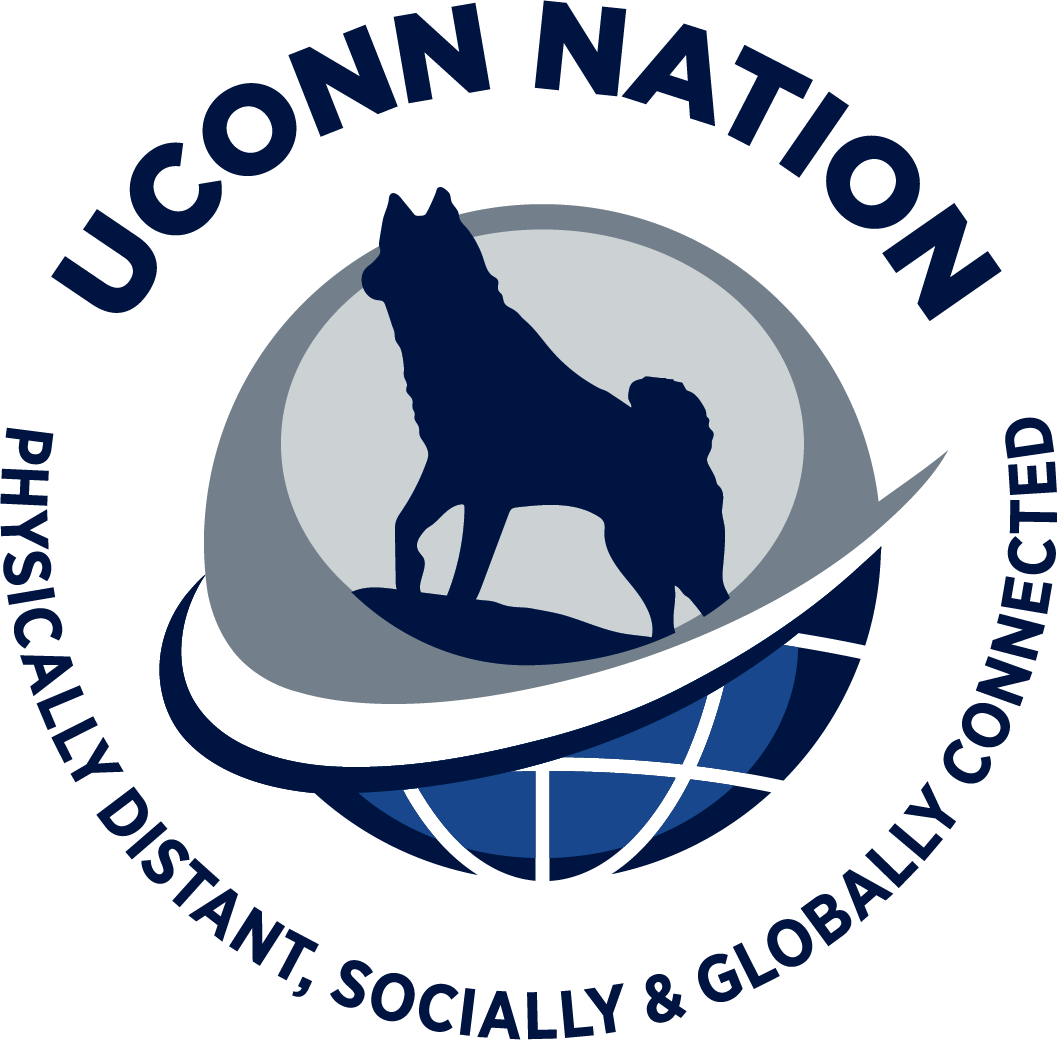 President's COVID Recognition Awards
An Award Celebrating Employee Achievements in relation to the Covid 19 Pandemic
President Katsouleas established the President's COVID Recognition Awards to formally recognize the inspirational and collective achievements of employees since the pandemic began. Individuals and departments were forced to pivot and work together like never before and at a rapid and exhaustive pace. Countless individuals and teams have worked tirelessly to ensure and achieve safety and success for the UConn community and its constituents. The goals of the President's COVID Recognition Awards are to:
To acknowledge and honor the collective work and tenacity demonstrated by our faculty and staff in response to Covid 19.
Recognize the contributions of all employees – management and staff - within the University.
Celebrate the achievements of the UConn community.
In an effort to change the connotation of the word Covid, the President's COVID Recognition Awards will celebrate individuals or teams in the categories of Community, Online, Valor, Innovation and Diversity.
Tune in live on Thursday, January 28 at 12 noon for a brief presentation from President Katsouleas regarding the program.
Link: presidentscovidrecognitionawards
Recognition and awards will be distinguished in the following categories:
Who's eligible?
All non-probationary full-time and part-time (20-plus hours per week) staff and faculty employees at the Storrs and regional campuses are eligible. Any proposed employee must be in good standing with his/her respective department and the University at the time of nomination. Criteria may differ by award. In order to avoid possible conflicts of interest, no member of the President's COVID Recognition Awards Committee may nominate staff members. Self-nominations will not be accepted.
UConn Health employees are eligible for the President's COVID Recognition Awards for collaborations, programs or initiatives that have impacted the entire UConn community or influenced the implementation of initiatives or direction of UConn at-large.
How are winners selected?
In complete confidentiality, nominations will be reviewed by the President's COVID Recognition Awards Committee, which may choose to consider one or more award recipient(s) per category. These selections will be forwarded to the President for confirmation. In the event a committee member is nominated for an award, he/she will not participate in the review of nominations and selection of the recipient for that particular award.
Committee:
Michael Bradford, Provost's Office
Michael Enright, University Communications
Neal Eskin, Athletics
Kathy Fischer, Women's Center
Vicki Fry, Human Resources
Michael Glasgow, OVPR
Stacey Murdock, Student Affairs
Andrew Nduati, Orientation Services
Hans Rhynhart, Public Safety
Cara Workman, President's Office
What are the criteria?
The President's COVID Recognition Awards celebrate individuals and teams who have been instrumental in addressing all functional areas that have played a role in the University's successful pivot of its academics, student services and operations in response to Covid. The silver lining of the pandemic has been in the ways in which our employees have worked together. Collaboration and camaraderie have been core values and tenets that have driven our approach from the start.
Questions may be directed to president@uconn.edu.